Mini COFDM HD Video Transmitter For UAV / UGV LOS/NLOS 20KM Long Range Digital Video Link with AES Encryption
Special Features:
1080P HD transmitter,minimum volume, lightweight and safety;
LOS/NLOS distance:10-20km(on helicopter); 500m(personal carried);
CODFM modulation, widely used in UAV or covert investigation applications;
New design COFDM product, very easy for carrying and hiding.
Description:
The exclusive design Mini H.264 HD wireless video transmitter KP-HDS1000A is using the 4th generation mobile communication core COFDM multi-carrier modulation technology, high efficiency innovative H.264 compression encoding, integrated with high light,low power consumption of OLED display control panel, integrating digital modulation,audio and video compression in combo,highly integrated HD move, NLOS digital video transmission equipment. Its advantages small size, light weight that can transmit high quality full 1080P hd video and audio even though there are some building blocks or high-speed mobile shooting.
It's widely used in UAV aviation filming,military,covert investigation, image monitor and real-time wireless video transmission and so on.
Feature:
COFDM modulation, H.264 compression;
Modular design and highly integrated
NTSC/PAL automatically adapt ,support user adjustable;
Shortly time delay;
Supports high-speed mobile NLOS ( Non Light Of Sight ) transmission;
Lithium battery for power supply (continuous working time is 3 hours max)
Adjustable working frequency,bandwidth,RF power and etc.
Transmission security by encryption of AES 265 bit
Good quality image without any mosaic;
Transmitter only has 195g net weight(without battery),very easy for portable and UAV applications.
Matched with multifunction amplifier for longer range requirement.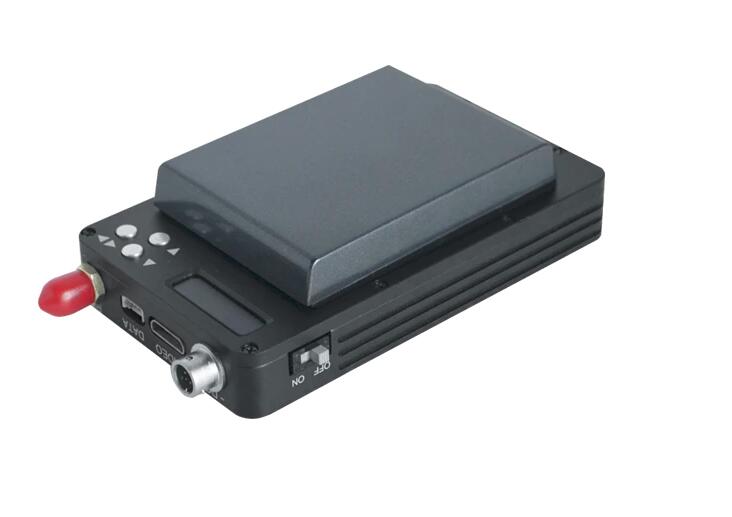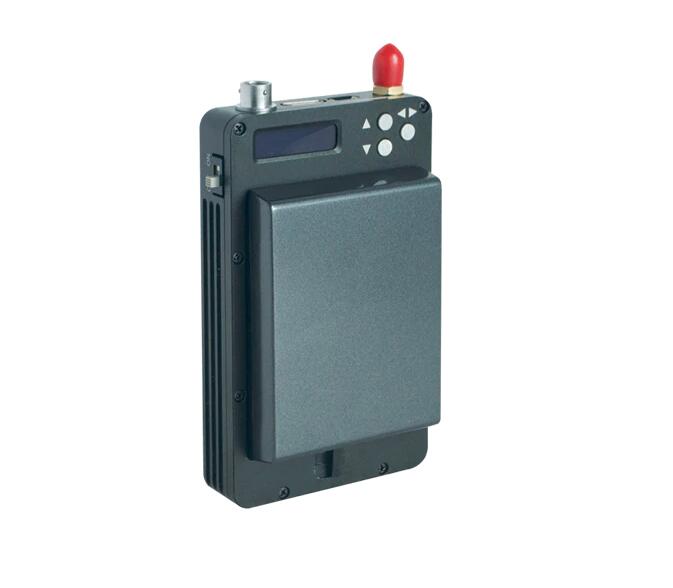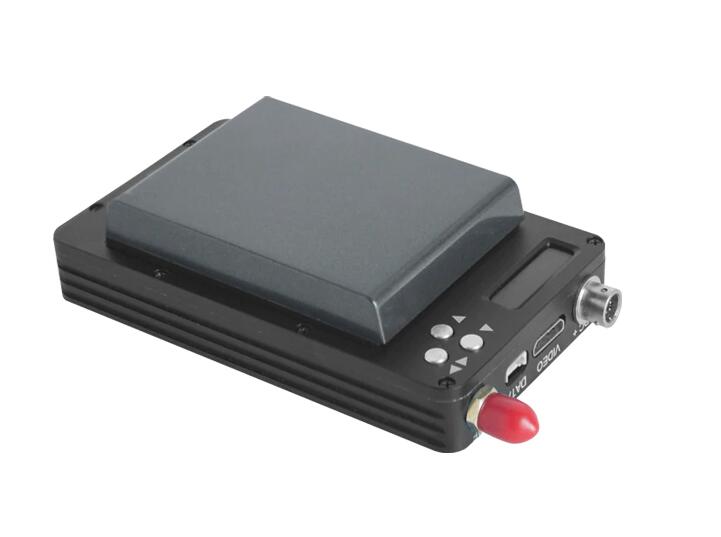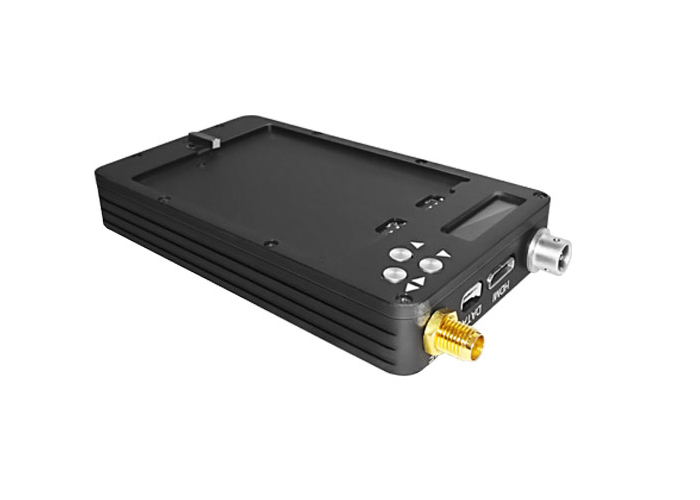 Transmitter parameters:
Voltage
 DC7.2V(7.2V/1400mA standard matching mini battery)
Current
1A
Video Input
AV:3.5mm port,connect to standard resolution analog video signal
Camera:2.5mm port,connect to HD camera;
HD-SDI/HDMI:support HD1080P,720P,576,480; with audio demultiplexing function)
Data Input (option)
RS232/RS485/TTL
Frequency
300-1400MHz(subdivided)
Bandwidth
2/2.5/4/8MHz(adjustable)
Output power
30dBm max(100-1000mW adjustable)
Data encryption
AES128/256bits
Modulation
COFDM
FEC
1/2、2/3、3/4、7/8
Guard Interval
1/32、1/16、1/8、1/4
Video Compression
H.264
Standard Video Format
PAL/NTSC (autoadaptation)
Parameter control method
Set the related parameters through the control panel
RF Interface
SMA
Working temperature
-20℃~75℃
Transmission distance
10-20km LOS(on air)300-500m NLOS(body-worn)
Dimension
100*59*22mm
Weight
195g(without battery)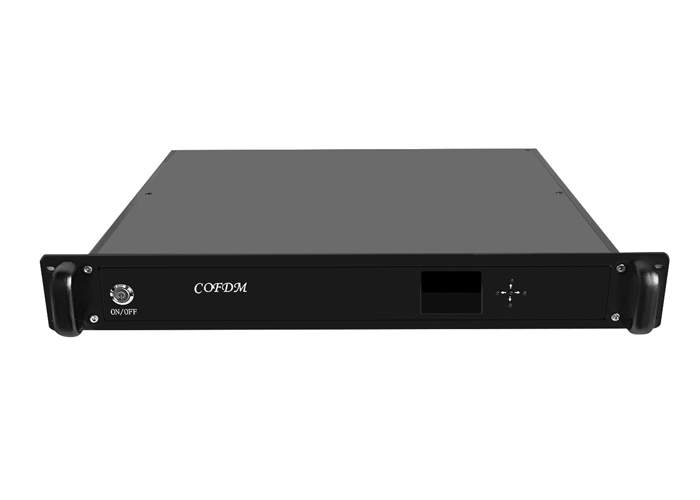 Receiver specificatations:
Frequency
300-900MHz(option)
Bandwidth
2/2.5/4/8MHz (adustable)
RF Level Input
-92dBm~-20dBm / -105dBm~-20dBm
RF Impedance
50Ω
RF Interface
N female
Modulation
COFDM
Constellation
QPSK,16QAM,64QAM(optional),
QPSK/16QAM/64QAM @ 6/7/8MHz
FEC
1/2,2/3,3/4,5/6,7/8 (optional)
Guard Interval
1/32,1/16,1/8,1/4 (optional)
Carrier
2K,8K
Video Decoding
ISO/IEC13818-2 MPEG-2MP@ML
Aspect Ratio
4:3, 16:9
Resolution
720×576(PAL) , 720×480(NTSC)
Audio Output
Analog stereo left and right channels
Lines of horizontal
625 or 525 Line
Decryption
AES256 bit / ALLTECH Basic scrambling
Working Voltage
AC220V / DC12V
Temperature
-30~70°
Dimension
430*310*65mm (1U Aluminium alloy box)
Weight
3.5 kg
Application:
This special designed system is for long range distance for any AV equipment , has been widely used in UAV, Police Forces, First Respondents, Security Services, Fire Services, Port Security, Homeland Security, Traffic Management, Police Technical Support Units, Special Forces, Military Command and Control Posts, Airport, Border Control, Major Incident support.