RTK drone solution high precision GPS base station system for measuring satellite positioning mapping
RTK drone using Real-time kinematic (RTK) positioning is a satellite navigation technique used to enhance the precision of position data derived from satellite-based positioning systems (global navigation satellite systems, GNSS) such as GPS, GLONASS, Galileo, and BeiDou. It uses measurements of the phase of the signal's carrier wave in addition to the information content of the signal and relies on a single reference station or interpolated virtual station to provide real-time corrections, providing up to centimetre-level accuracy. With reference to GPS in particular, the system is commonly referred to as carrier-phase enhancement, or CPGPS. It has applications in land survey, hydrographic survey, and in unmanned aerial vehicle navigation.
The new CUAV RTK-BASE differential high-precision GPS base station system, built-in multi-star single-frequency RTK receiver module, P900 over-the-horizon data transmission module, WIFI communication module, high-capacity battery pack can work continuously for 12 hours, and run LINUX system, A variety of working modes can be flexibly applied to the fields of drones, unmanned vehicles and so on.
Built-in RTK receiver module:
Built-in high-performance RTK multi-star single-frequency receiver module, with 72-channel channel, support GPS L1 C / A, GLONASS L1OF, BeiDou B1I satellite, RTK refresh rate up to 8HZ, receiving sensitivity -160 dBm.
Run the LINUX system:
CUAV RTK-BASE adopts ARM chip architecture and runs LINUX system. Through reliable and flexible LINUX system, it can expand the application to meet the needs of users in different industries.
Two working modes:
                                                                               RTK broadcast mode:
Drone single point mode:
RTK-BASE encapsulates the received RTK raw data with mavlink and transmits hotspots via WIFI. The user can directly communicate with the drone through the mobile phone or computer ground station, and the drone can also directly receive RTK and mavlink interaction. data.
Built-in WEB server
Through the WIFI, you can access the RTK-BASE WEB management interface. Through the WEB management interface, you can view the
RTK
signal status and power information in real time, and can configure the RTK operation mode, parameters and P9 data transmission, and also perform RTK-BASE. Upgrade restore operation
Built-in battery
Built-in 7000mah 7.4V capacity battery and PMU battery management chip, can work continuously for 12 hours by internal battery, support 12V direct charging, and easily expand external solar charging, achieve 7X24 hours operation
Integrated OLED display IP65 protection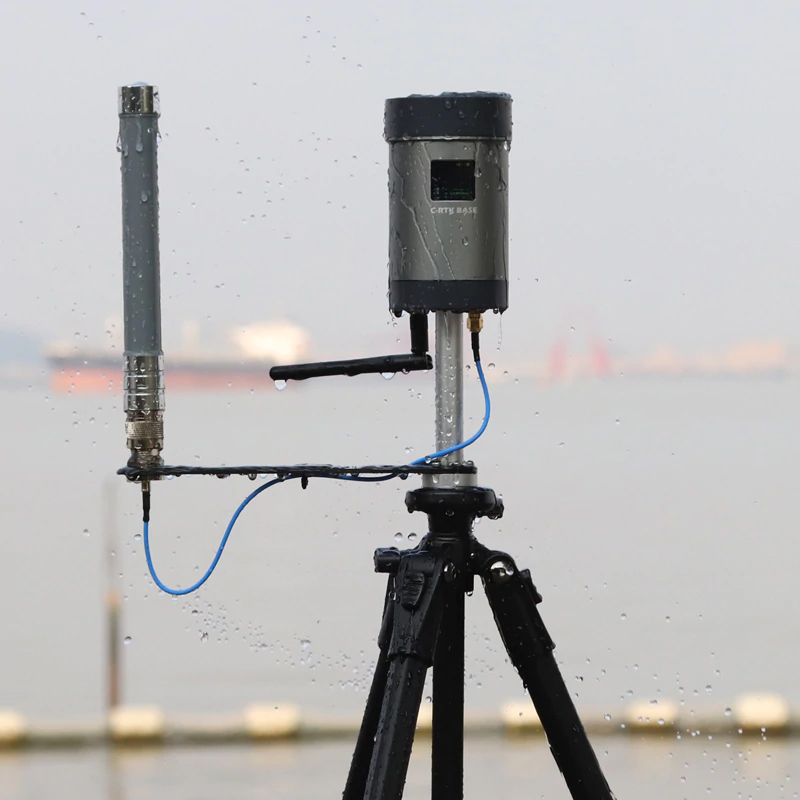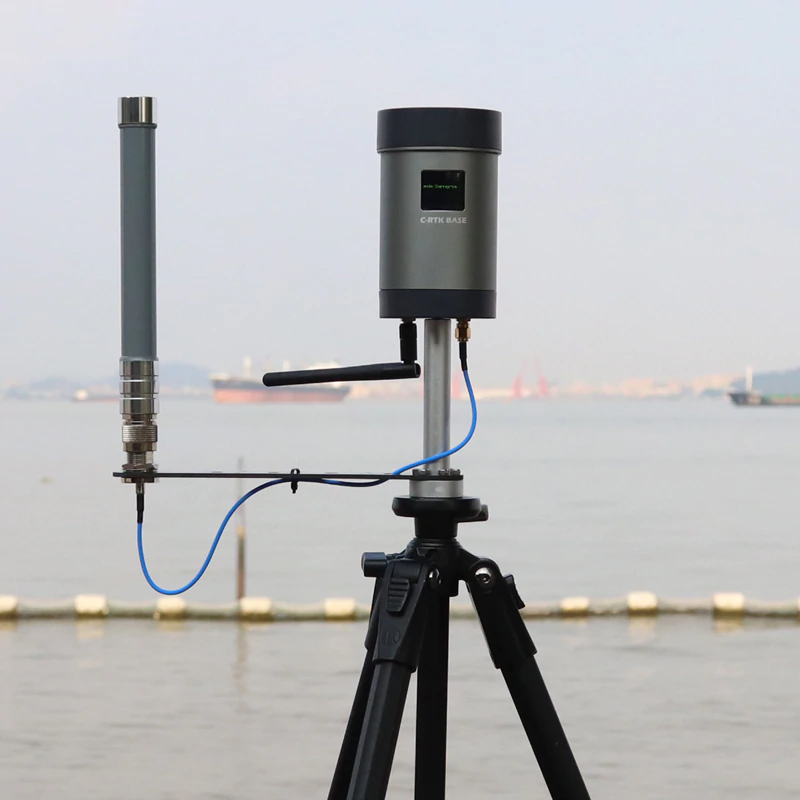 CUAV RTK-BASE integrates an OLED display that displays the current operating mode, battery status, RTK status, and associated drone status via the oled display. With IP65 protection, it can be used in harsh environments.
Built-in 16G storage space, can be used to store base station RTK raw observation data through post-expansion, for post-difference calculation, etc.
Covering hundreds of application scenarios
Specifications:
Size (cm):28*20*15cm
 weight: 2KG
Package including:
1)C-RTK BASE+accesorry
2) C-RTK BASE+RTK+P900  
data transmission