FDAD-Q6L frame KIT 4 AXIS 6L UAV Agricultural Spraying Drone Farm Sprayer
FDAD-Q6L is specially designed for lightweight operation needs. The effective capacity of the drone is 6L. It adopts a quick-release medicine box and battery, compact body, light in weight and convenient to fold. Radar and FPV cameras are the first choice for entry-level plant protection drones, there reserved installation space for them on the FDAD-Q6L.
Please note this is just for frame KIT
Specification:
Item Model: FDAD-Q6L 6L Agriculture Spraying Drone
Diagonal wheelbase: 1172mm
Size: 1580x1270x475mm
Folded Size: 605x640x475mm
Arm Diameter: 30mm
Effective Capacity: 6L
Frame Weight: 4.8kg
Frame+Spraying System Weight: 5.8kg
Frame+Power System Weight: 8.8kg
No-Load take-off weight: 11.4kg (battery weight 2.6kg is included)
Max take-off weight: 17.4kg
No-load flight Time: 17minutes (42.8V)
Full-Load flight time: 8.5 minutes (42.8V)
Spreading Width: 3.5m to 4.5m
Note: The above statistics is tested with hobbywing x6 power system, Okcell 12s 8000mah battery.
Main Features:
3-Section Compact Body Design
FDAD-Q6L 6L agriculture drone adopts 3-section compact body design: front section is flight controller, middle section is water tank and the back section is the battery. The structure is exquisite and nice looking.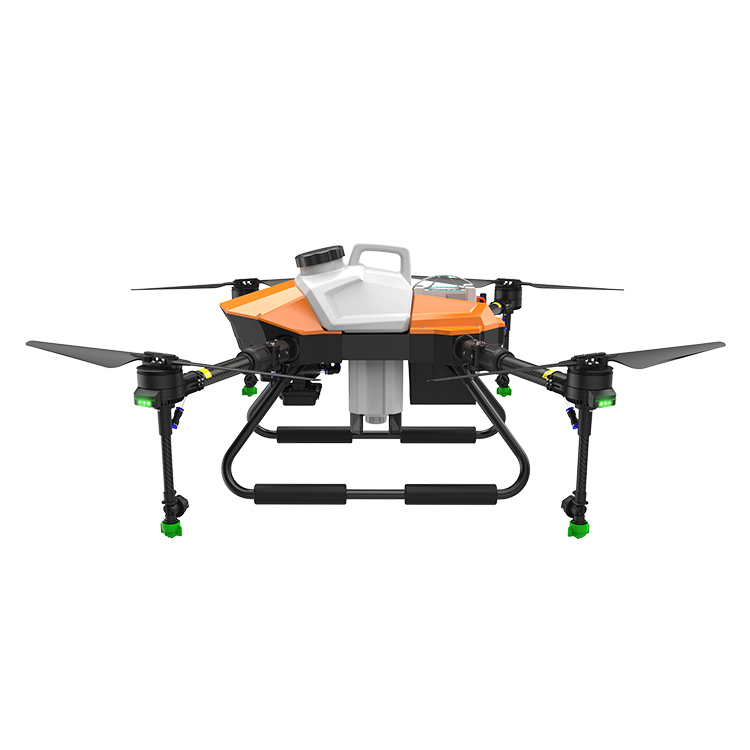 Rectangular Layout Scheme
FDAD-Q6L agriculture drone adopts flat rectangular layout plan, the arm is extended to both sides to extend the nozzle spacing to the maximum extent, and thus extended the spray width. The diagonal wheelbase of the FDAD-Q6L is 1172mm.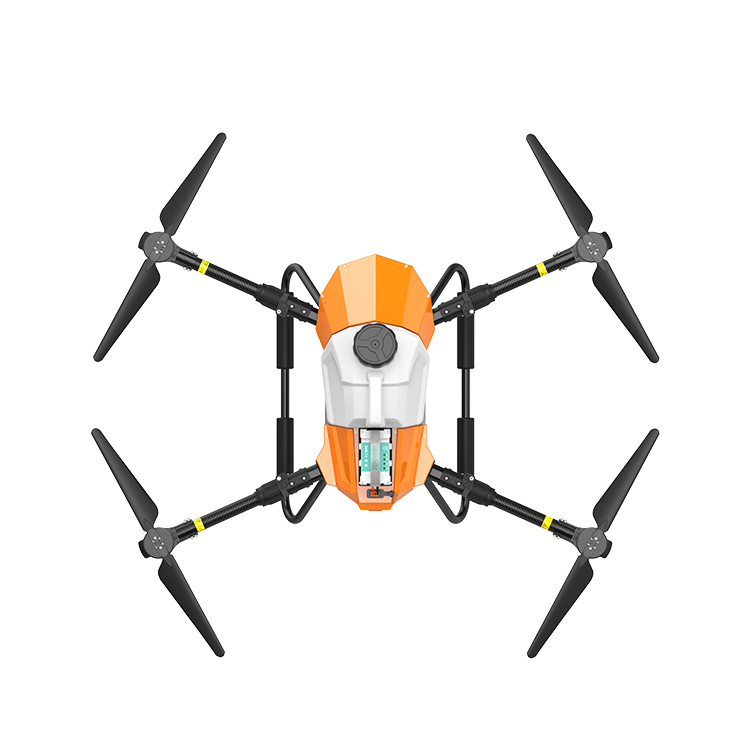 Quick Release Tank + Battery
FDAD-Q6L agriculture spraying drone adopts quick release water tank and battery design. With this design, you can realize quick medicine change, battery change, easy operation, saving time and effort.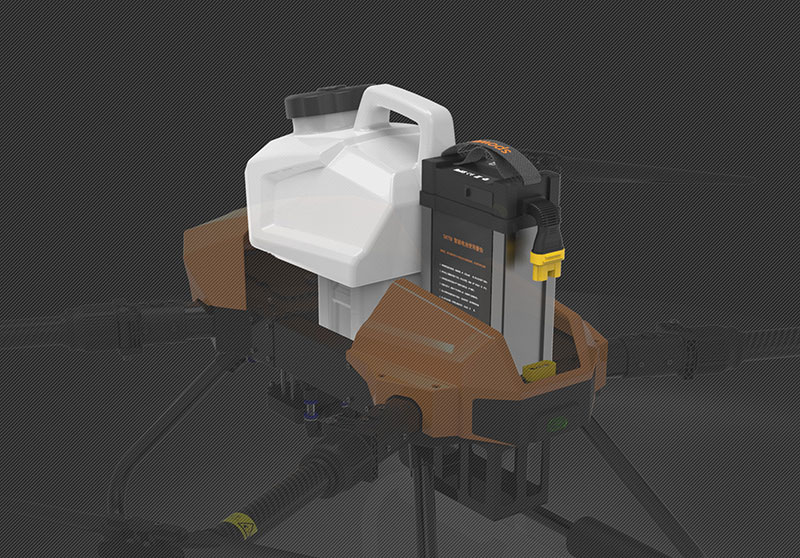 Modular Design
FDAD-Q6L drone frame adopts modular design, each part can quick taking apart and change, convenient to maintenance.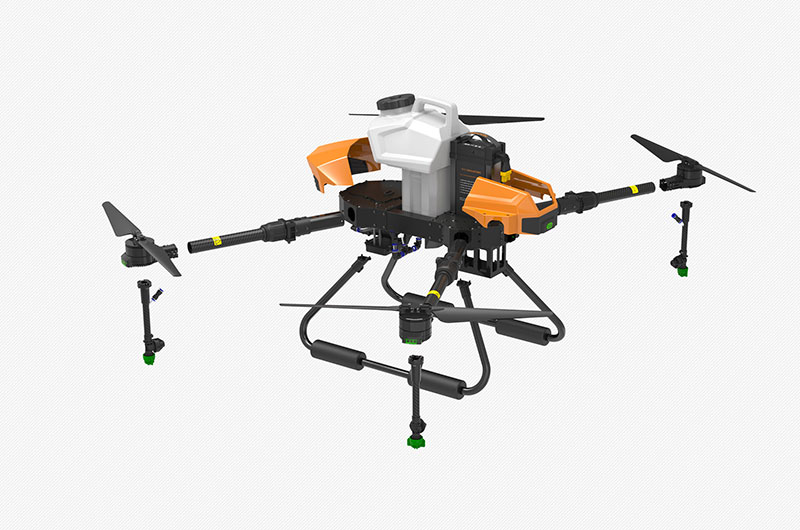 Ultra-Small Body, Fast Folding
FDAD-Q6L agriculture drone has ultra small body, and folding is easy. The folded size is about 640x605x475mm, super convenient to transport.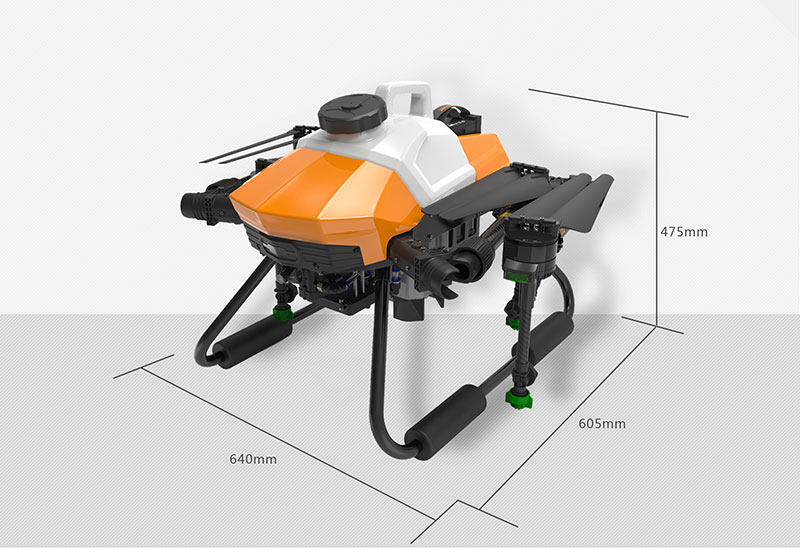 Extension Rod with Dual nozzle is optional.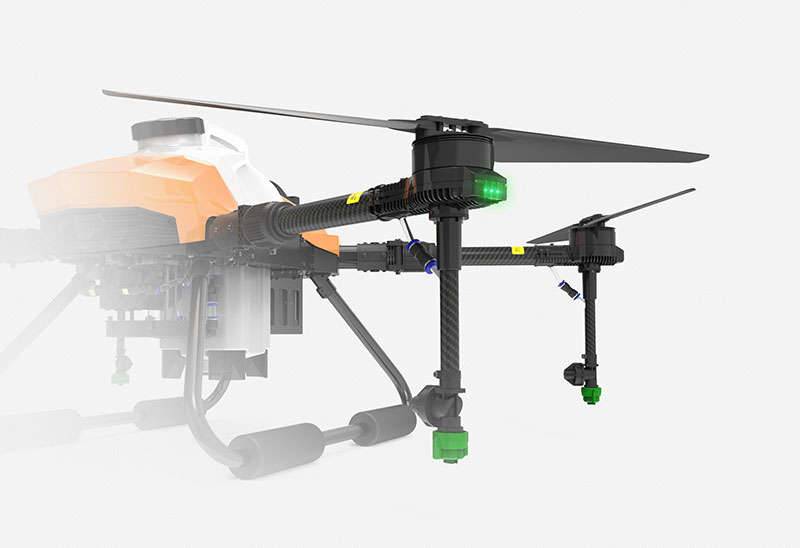 Terrain Radar installation space is reserved.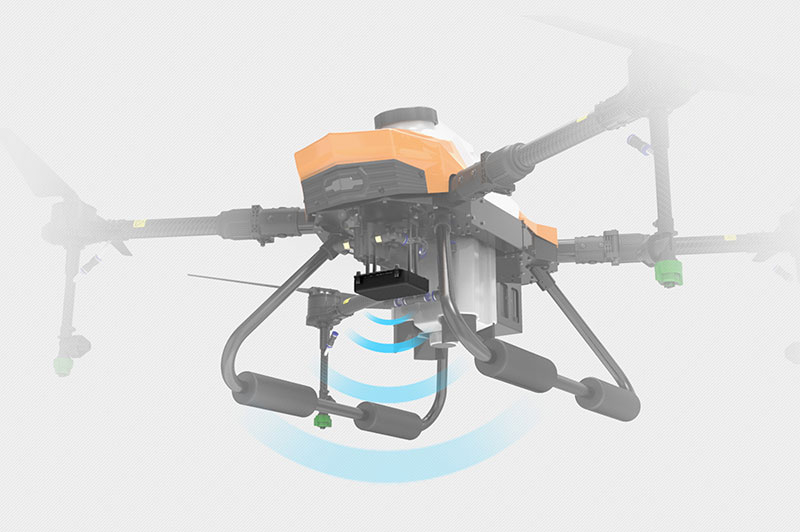 FDAD-Q6L drone reserved space for FPV camera. You can install it according to your own requirements.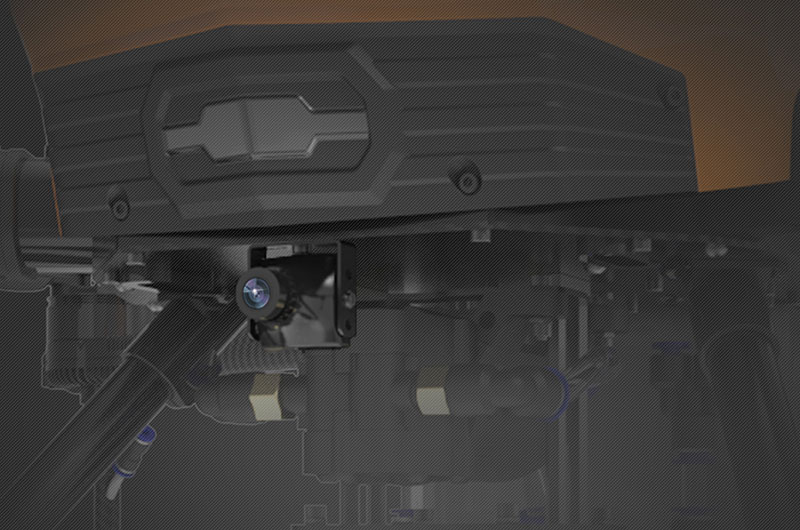 Pictures of the frame KIT.